Just a few pictures from Tom Taylor's 'Subbuteo Spectacular' held at Knighton on 15/16th March 2003!
Adam Lampitt receives the Saturday Junior Trophy


Adam beat Kieran Bosomworth by a 'golden goal' in extra time

Chris Thomas vs. Shorab


The final of Offa's Open on Saturday 15th March

Action from Offa's Open ... Junior Final


Adam Lampitt (Lichfield) and Kieran Bosomworth (Wilts) battle it out

Another game from Saturday's comp


Algy Taylor takes on Chris Thomas in Offa's Open
Knighton International Open Sunday 16th March 2003


Action from the rather splendid beamed hall of the Knighton Hotel

Phil Redman wins the International Open .....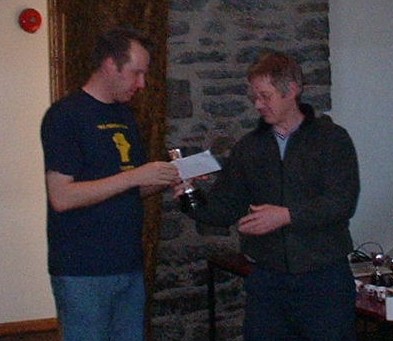 Seen here receiving his trophy and cheque from organiser, Tom Taylor